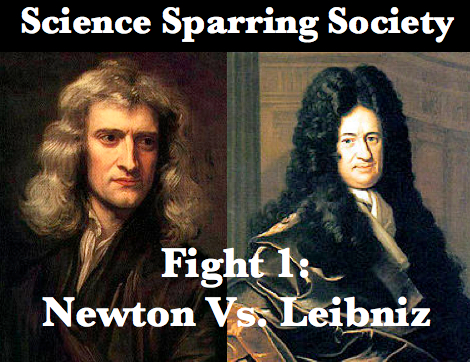 The first fight to be featured in the Science Sparring Society is between the two biggest intellectual heavyweights of the late 17th Century, Isaac Newton and Gottfried Leibniz. Their battle over the Calculus was so epic they call it a war!
Music from:
liverpoolguitarsociety
Djlo(2)(3)
CameronMusic
folkcello
[wpaudio url="http://media.blubrry.com/scc/acmescience.com/Podcasts/SSS/sss1nvl.mp3″ text="Fight 1: Newton Vs. Leibniz" dl="0″]
Do not forget to subscribe via iTunes, and leave Science Sparring Society a review in the store.
Also, you can follow @acmescience on twitter for all your Science Sparing Society updates.