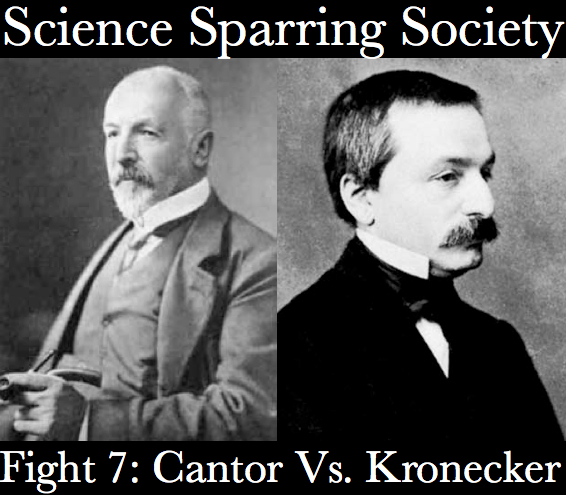 On this month's Science Sparring Society we bring to you the fight of infinity. Pitting two of the greatest mathematical minds of their generation against one another, the fight over infinity changed the face of mathematics itself. In the corner of multiple infinities was Georg Cantor and fight for the finite was Leopold Kronecker. You will have to listen to find out who won, and who hits below the belt.
[wpaudio url="http://media.blubrry.com/scc/acmescience.com/Podcasts/SSS/sss7cvk.mp3″ text="Fight 7: Cantor Vs. Kronecker" dl="0″]
Music:
12 String Guitar Improvisation
Journey Through the Jaded Forest
Do not forget to subscribe via iTunes, and leave Science Sparring Society a review in the store.
Also, you can follow @acmescience on twitter for all your Science Sparing Society updates.